Country: Mexico
Industry: Distributor
Addressing Customer Pain Points: In this project, Kinocranes effectively addressed crucial customer pain points, earning trust and reliability through:
Meeting Customer Needs: Our product perfectly matched the client's requirements, ensuring it was an ideal fit for their operations.
Competitive Pricing: We provided a cost-effective solution, aligning with the client's budgetary constraints.
Swift Delivery: Kinocranes delivered on short notice, reducing downtime and meeting the client's urgent timeline.
These advantages assured the client they were partnering with a dependable ally to fulfill their project requirements.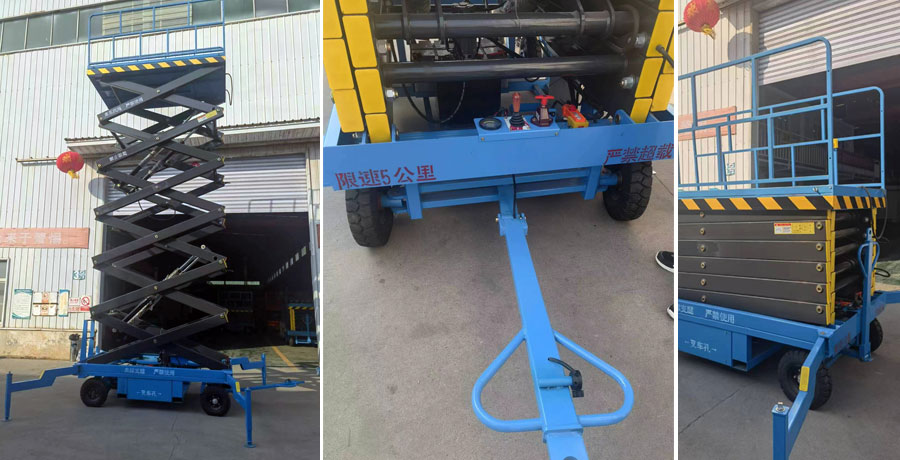 Project Overview: This project involved the supply of a 500KG auxiliary mobile scissor lifting platform with a lifting height of 12 meters. The platform operated on 127V, 60Hz, 1P voltage. Kinocranes not only provided the perfect solution for the client's needs but also offered it at a competitive price and ensured swift delivery.
This project exemplifies Kinocranes' dedication to providing tailored, cost-effective solutions with prompt delivery, earning trust and confidence from our valued clients.
Need specialized lifting solutions? Contact us today to explore how Kinocranes can provide the ideal equipment for your needs, meeting your budget and timeline requirements. Your satisfaction is our top priority!