A Nigeria customer purchased our mobile gantry crane. The capacity is 7 ton, and lifting height is 5.9 m.
We have the friendly cooperation with Nigeria customers. They trust us because we have the professional knowledge and nice price.
The following is the detail drawing of our 7 ton mobile gantry crane.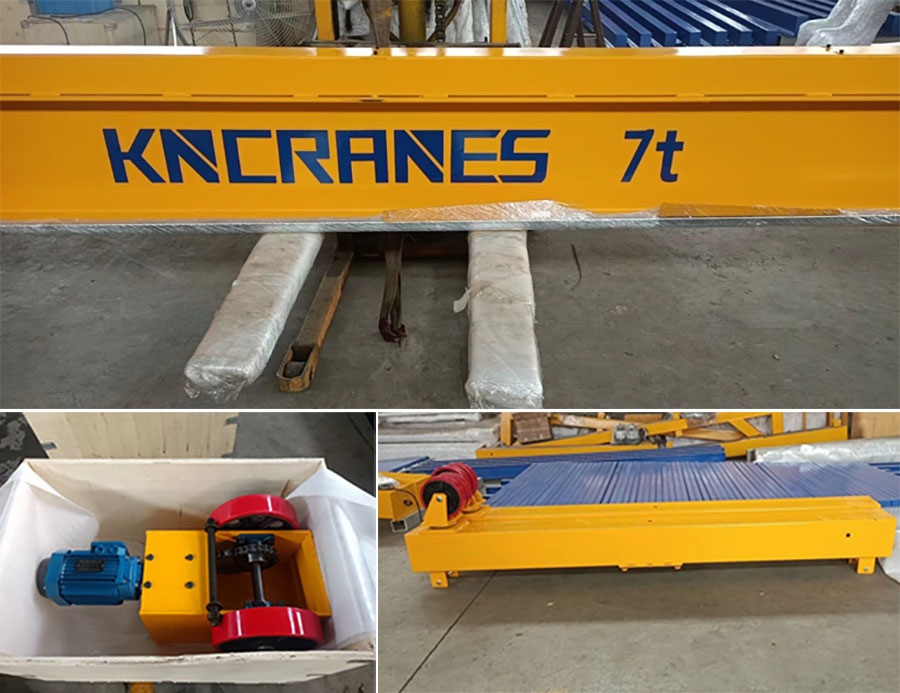 Specification of 7 ton Electric Mobile Gantry Crane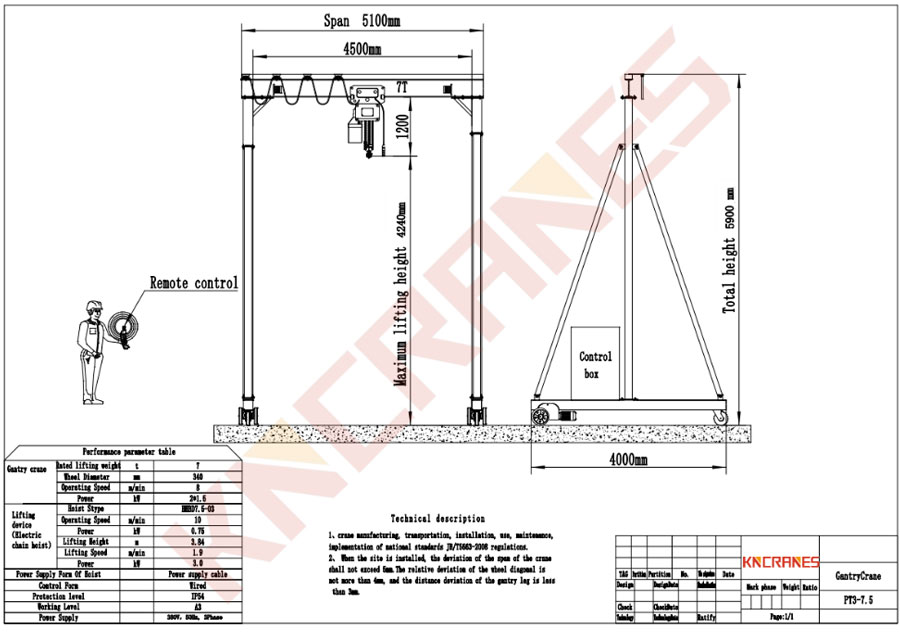 Maximum Lifting Load
Max. 7.5ton
Crane Height
5.9m
Working Duty
M3
Protection Level
IP54
Control Method
Remote Control
Crane Voltage
380V, 50Hz, 3Phase
Wheel Diameter
340mm
Speed (m/min)
Hoist Lift: 1.9
Hoist travel: 10
Crane travel: 8
Power (Kw)
Hoist Lift: 3
Hoist travel: 0.75
Crane travel: 2*1.5
Note
Delivery time: Within 30 days.
Guarantee: 18 Months after shipment.
Delivery with operation manuals, certificates and all related docs.
For a long time, we have abundant experience about gantry crane or other lifting equipment. As one of leading manufacturer and supplier in China, we get together with customers for top quality and excellent service. In addition, We supply various types of gantry crane for industrial applications, including portable gantry crane, aluminum gantry crane, semi gantry crane, rail gantry crane, etc. Contact us if you want to learn more.