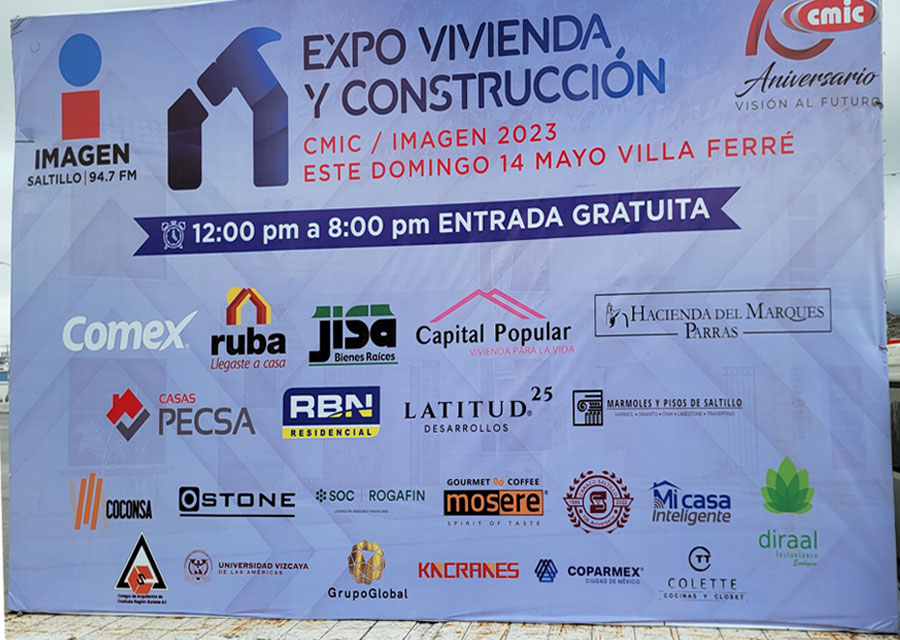 SALTILLO, COAHUILA - May 14, 2023 – Kinocranes, an industry-leading crane manufacturer, is thrilled to announce its participation in the highly anticipated Expo Vivienda y Construccion CMIC/Imagen 2023, taking place on Sunday, May 14th at Villa Ferre in Saltillo, Coahuila, Mexico.

At this local expo, Kinocranes will be showcasing its comprehensive range of crane solutions, including the European Standard and China standard bridge cranes, gantry cranes, and rail-mounted gantry cranes for container handling. Furthermore, the company will display its specialized processing cranes, such as those designed for foundry, metal melting, and explosion-proof applications.

"This expo provides a unique platform to demonstrate our extensive capabilities and commitment to innovation in the crane industry," said a spokesperson for Kinocranes. "We look forward to showcasing how our integrated services — from research and development to sales, installation, and service — provide unparalleled value to our customers."
Kinocranes' dedication to customer service will also be on full display. Attendees will be able to learn more about the company's customer success stories, where Kinocranes' cranes have contributed to improved efficiency, safety, and productivity in a variety of industrial applications.

The company's senior leadership will be present at the event, offering an opportunity for attendees to engage in fruitful discussions about their specific needs and how Kinocranes can provide tailored solutions.
To make this event even more engaging, the company has planned live product demonstrations, providing a firsthand experience of the power and precision of Kinocranes' equipment. The company also plans to unveil some exciting future plans, indicating the direction of growth and improvement in the coming years.
Kinocranes' participation in this expo reflects its ongoing commitment to maintaining strong connections with its customer base and dedication to the continual refinement of its crane solutions. It serves as an excellent opportunity for industry professionals and potential customers to interact directly with the Kinocranes team and explore the company's innovative crane solutions.
For more information about Kinocranes and its participation in the Expo Vivienda y Construccion CMIC/Imagen 2023, please contact Simon Xing, CEO, [email protected].