At Kinocranes, we understand the significance of finding the perfect supplier for your business needs. That's why we want to make sure you don't miss out on the opportunity to work with us - a crane supplier that consistently delivers on promises.
Kinocranes as a top-tier crane supplier, but don't just take our word for it. Allow one of our esteemed clients from Pakistan to share their experience with you. With 10 years of expertise in the steel mill field, this client's evaluation holds immense value.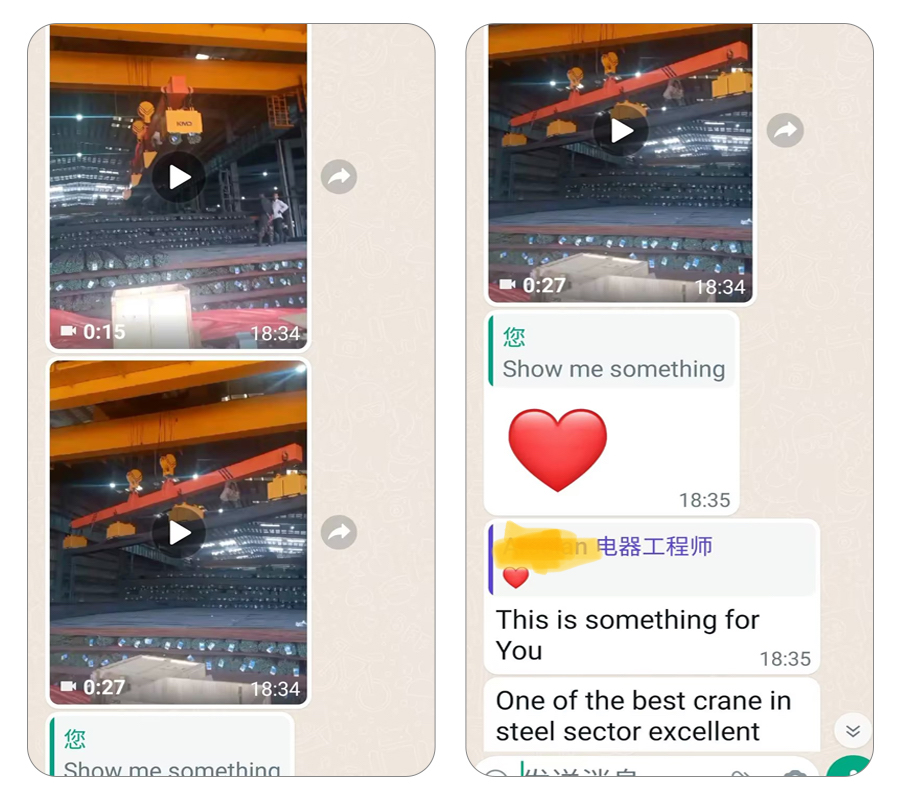 Recently, our Pakistani client had the chance to use our electromagnet overhead crane, and we couldn't be prouder of the results. The crane, designed with precision and efficiency, surpassed expectations during its operations.
Crane Parameters: European Upper Trolley Rotating Double Girder Overhead Crane with Magnet Beam
Capacity: 15 tons
Electromagnet Download Capacity: 6 tons
Electromagnet + Hanging Beam Capacity: 6.5 tons
Span: 21.5 meters
Lifting Height: 6.7 meters
Working Class: A7
The primary purpose of this crane was for warehouse operations and rebar bale distribution, handling steel bales measuring an impressive 12 meters in length and weighing 2 to 3 tons each. Thanks to the crane's capabilities, it efficiently transported two bundles at a time, streamlining the entire process.
At Kinocranes, our commitment to our clients goes beyond just delivering exceptional products. We prioritize offering professional answers and considerate service to ensure a seamless experience for our valued customers. This approach has earned us the trust and loyalty of clients like our Pakistani counterpart, who are delighted to continue their cooperation with us.
Don't let a great opportunity slip through your fingers. Experience the reliability, expertise, and unmatched service that Kinocranes is renowned for. Let us be your trusted partner in achieving success and efficiency in your operations!