Monterrey, N.L., Mexico - The highly anticipated Expo Proveedores Monterrey 2023 is in full swing, and Kinocranes, the renowned crane manufacturer, is making waves with its impressive presence and industry-leading capabilities.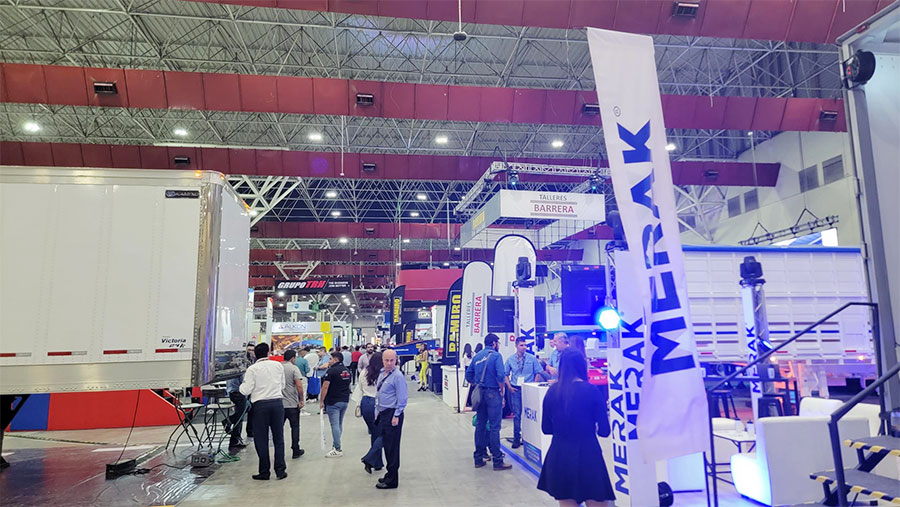 With a vibrant and engaging booth, Kinocranes has captivated the attention of attendees and industry professionals alike. The booth showcases a wide range of innovative crane solutions, including the cutting-edge overhead cranes, and gantry cranes series.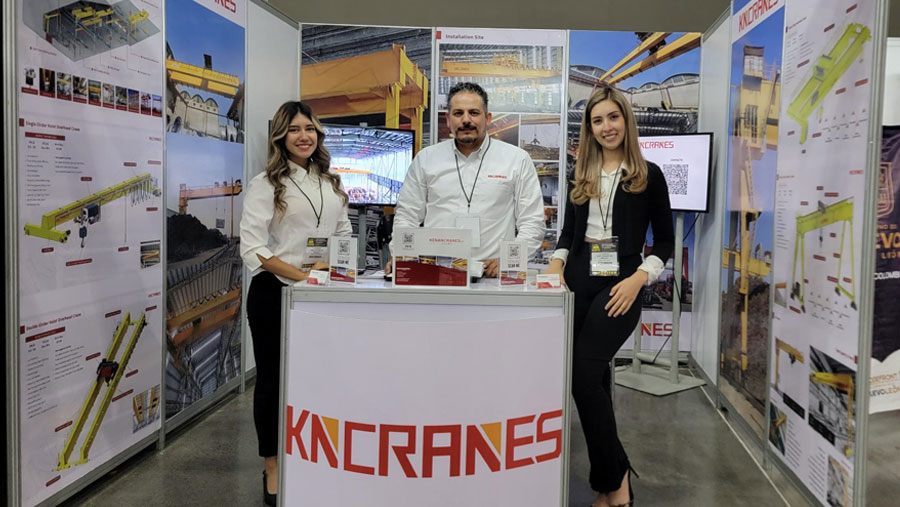 The enthusiastic team of experts from Kinocranes has been actively engaging with visitors, providing detailed product demonstrations and answering questions about their advanced features and applications. Their deep knowledge and expertise have impressed attendees, who have recognized Kinocranes as a reliable and forward-thinking crane manufacturer.
The Expo Proveedores Monterrey 2023 has attracted a diverse range of industry professionals, including logistics managers, transportation experts, and supply chain executives. The event serves as a dynamic platform for networking, knowledge exchange, and exploring the latest trends in the transportation and logistics sector. Kinocranes has taken full advantage of this opportunity, fostering meaningful connections and building partnerships with key players in the industry.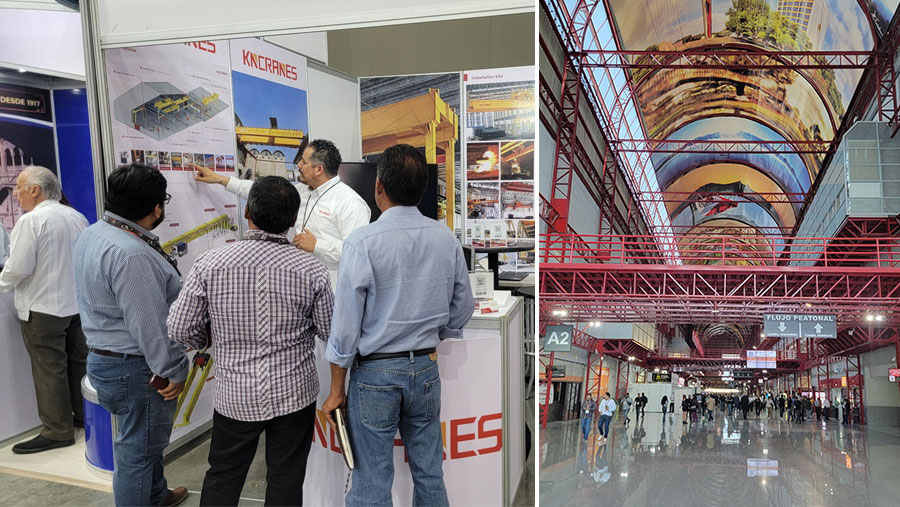 The positive reception and overwhelming interest in Kinocranes' booth highlight the company's strong reputation and position as an industry leader. With their commitment to continuous innovation and customer satisfaction, Kinocranes has solidified its presence as a trusted partner in the crane manufacturing industry.
"Expo Proveedores Monterrey 2023 has provided us with an exceptional platform to showcase our capabilities and engage with industry professionals," said John Smith, Sales Director at Kinocranes. "We are thrilled to witness the enthusiastic response to our innovative crane solutions, and we look forward to forging lasting partnerships with our valued clients."
As the Expo Proveedores Monterrey 2023 continues, Kinocranes remains committed to providing visitors with an unforgettable experience. The company's dedication to delivering high-quality products and exceptional customer service is evident, and their presence at the exhibition has reaffirmed their position as an industry frontrunner.
About Kinocranes:
Kinocranes is a leading crane manufacturer specializing in research and development, manufacturing, sales, installation, and service. With a focus on innovation and customer satisfaction, Kinocranes offers a comprehensive range of crane solutions to meet the diverse needs of industries worldwide.
Press Contact:
Simon Xing
Email: [email protected]
Phone: +8615037308213