Inquiry Guide for Overhead Cranes
What's the information should I provide when inquiry?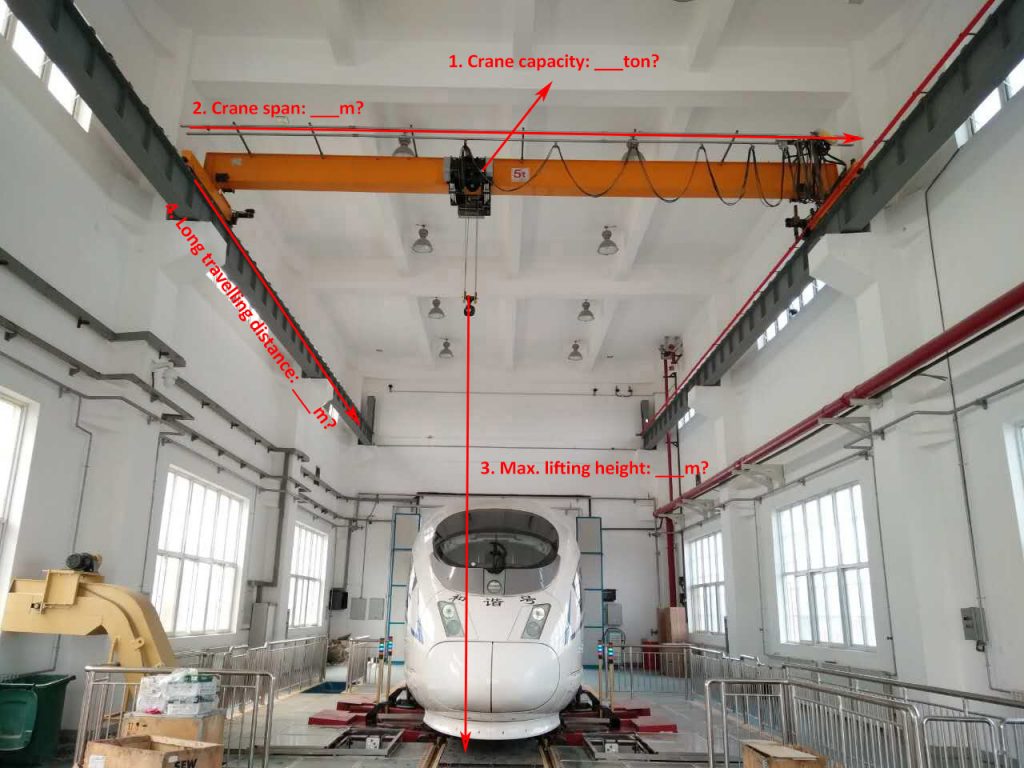 The more information you provide, the accurate solution we can prepare for you!
1.Lifting capacity__ton?
2.It is single girder or double girder overhead crane?
3.Lifting height__m?
4.The Span of the main girder?
5.Power supply: in china is 380V/50Hz/3phase ,how about in your factory?
6.Travel distance ? do you need to buy the travel rails from us also?
7.Application Scenarios:______?
8. How many operating hours per day?
Does it work at full load? If not what is the full load percent?
( Operating hours__/day? Full load__%?)
If possible, please share some photos of crane working site.