Inquiry Guide for gantry Cranes
I need a gantry crane, What data do I need to provide?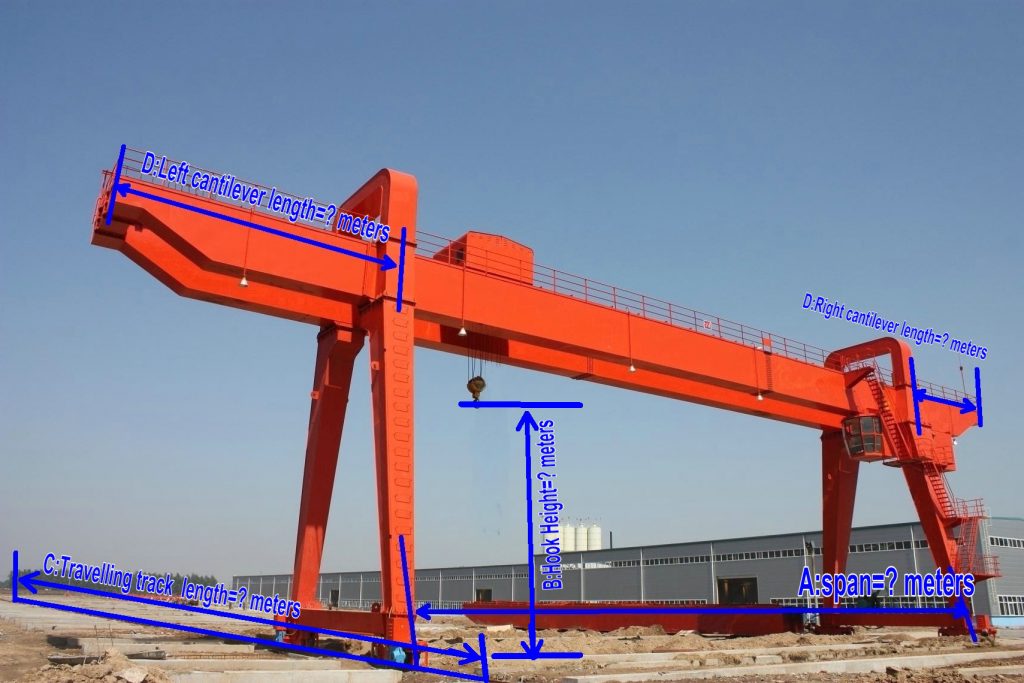 To provide you more accurate, and suitable proposal soonest, please confirm some questions as below:
1.Load capacity__ton?
2.Single girder or double girder gantry crane?
3.Lifting height__m?
4.Span:__m?
5.Left or right cantilever length__m?
6.Power supply:__V/__HZ/__ phase.
7.Travel distance ? do you need to buy the travel rails from us also?
8.Application Scenarios:______?
9.How many operating hours per day?
Does it work at full load? If not what is the full load percent?
( Operating hours__/day? Full load__%?)
If possible, please share some photos of crane working site.