At our manufacturing company, we pride ourselves on delivering high-quality industrial equipment solutions that meet our clients' unique needs and requirements. Recently, we had the pleasure of working on a project for a client in Indonesia who needed a cable reel transfer cart with a weight capacity of 20 tons to improve their material handling processes. We are proud to say that we successfully completed the project and exceeded the client's expectations.
Here's what we accomplished: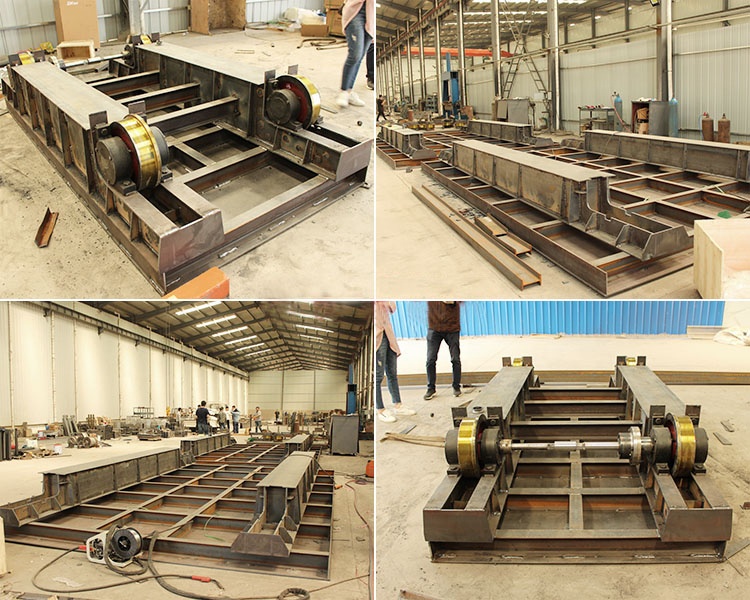 • Worked closely with the client to understand their specific requirements and challenges, ensuring that we could provide a customized solution that would meet their needs.
• Designed the transfer cart from scratch, utilizing our extensive knowledge and expertise in the field to ensure that the cart was functional, safe, and reliable.
• Utilized high-quality materials and components throughout the manufacturing process to ensure that the cart would perform well in the long-term.
• Conducted rigorous testing and quality control measures to ensure that the transfer cart met our strict standards and the client's requirements.
• Coordinated the logistics of shipping the transfer cart to Indonesia, ensuring that it arrived safely and on-time.
We are extremely proud of the work we accomplished on this project and are confident that our expertise in designing and manufacturing industrial equipment can help your business achieve its goals. Whether you need a customized solution like the cable reel transfer cart we built for our client in Indonesia, or something completely different, we are ready to take on any challenge.
Contact us today to discuss your project requirements and learn more about how we can help you succeed. Let's work together to bring your vision to life!