Kinocranes at 2021 Pakistan Industrial Expo
The two-day Pakistan Industrial Expo has come to a successful conclusion.
During the exhibition, Kinocranes provided integrated services such as sales, online Q&A, technical consultation, application consultation, etc., which attracted many exhibitors to stop and watch.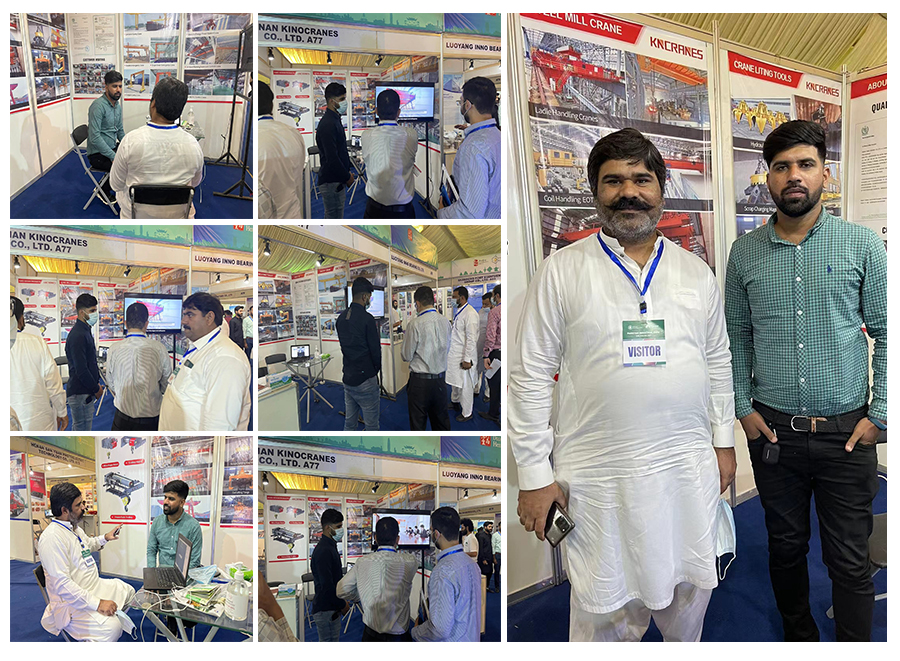 Based on crane optimized design and variable frequency drive technology, our cranes are small in size, light in weight, good in maintenance-free performance, high work continuity, and optimized configurations. Such as galvanizeo high-strength steel wire ropes, disc brakes. Hard tooth surface reducers, programmable lifting limit. Ductile iron rope guide, large diameter welding drum, etc., are innovative products in the domestic crane field.

Kinocranes will continue to provide services in R&D, design, production, manufacturing, sales, installation, after-sales and other links. With the service concept of "solving actual problems for you", we will provide you with a rest assured, secure and worry-free overall solution.