Specification
SWL(safety working load): 14T
Crane Span: 10m
HOL(Height of Lifting): 9m
4 hook distance: 3600m*1055mm
Operation cabin: Movable together with trolley
Smart function: Anti –sway, Micro-speed, Inching & Shock-prevention
Crane Performance Requirement
The 4 hook crane is customized to lifting the pallet with templates from the production line to storage area, meanwhile the crane had been equipped some sensors one each hook, to make sure the 4 hooks of the lifting frame are fully engaged with the lifting points and can be verified by the crane operator before lifting.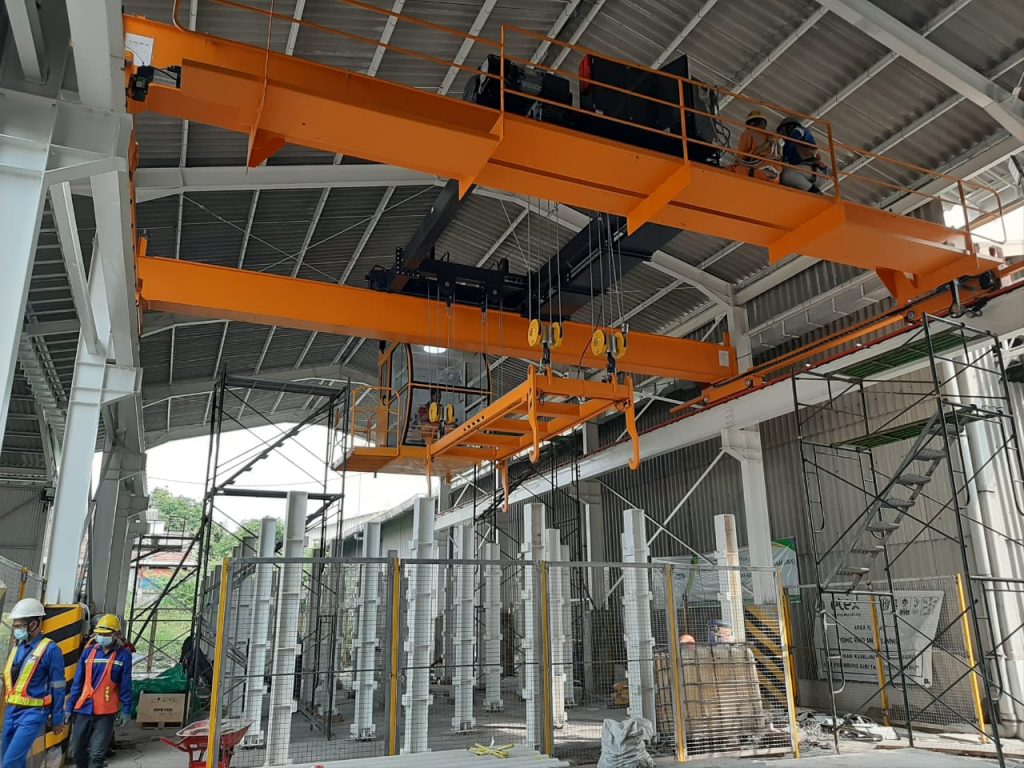 Easy Installation
Kinocranes approved strict pre-assembly testing and prepared all the wiring connection well in workshop before delivery.
Meanwhile, Kinocranes issues international standard electric panel drawing to give a clear guiding for installation (Each wire is marked with number & letter as the same as the drawing reads)
The crane users got smooth installation and successful commissioning with the help of detailed drawing and remote guide from Kinocranes engineering team.