Client: Leading Crane Maintenance and Distribution Company
Project Overview: Kinocranes proudly presents a recent project that exemplifies our commitment to delivering tailored, cost-effective, and quality-driven lifting solutions. In collaboration with a prominent crane maintenance and distribution company in the Philippines, we successfully designed and installed a 1-ton electric rotating jib crane, marking another milestone in our journey to empower industries worldwide.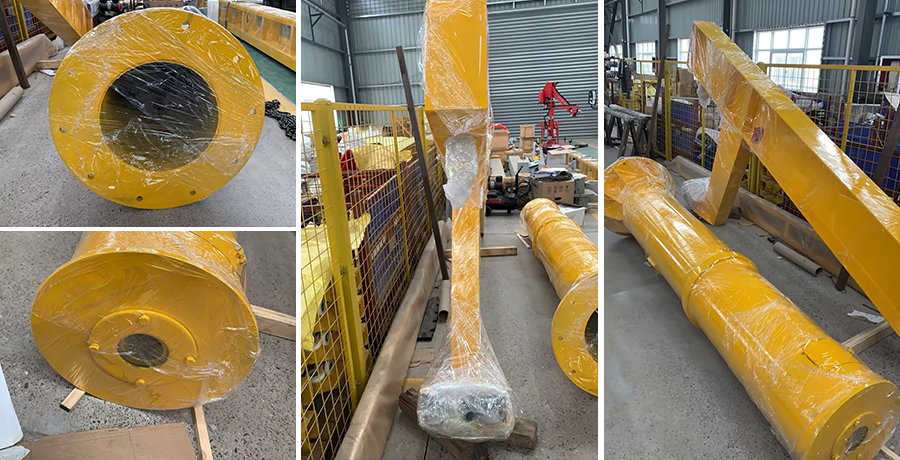 Addressing Critical Requirements: Our client's specific request centered around a 1-ton jib crane, but their unique material preferences added complexity to the project. Kinocranes not only met these requirements but also optimized the solution to fit comfortably within their budget. Our unwavering dedication to precision without unnecessary expenses sets us apart.
Earning Trust and Recognition: Quality is at the core of our values, and it is evident in our work. Through advanced surface treatments like shot blasting and powder coating, our crane not only looked impressive but also exhibited superior adhesion for both paint and metal. This commitment to excellence played a significant role in earning the trust and approval of our valued client.
Project Highlights: Our successful project involved the installation of a 1-ton electric rotating jib crane, boasting a total height of 4 meters and a total length of 4 meters. The client contributed their own hoist, while we provided a comprehensive package that included an electric control box for seamless rotation, a trolley cable system, and aviation plugs for effortless wiring. This streamlined approach resulted in substantial savings in labor costs.
This project is a testament to our dedication to delivering tailored, cost-effective, and quality-driven lifting solutions that empower our clients to thrive. We are committed to supporting our clients' growth and look forward to more opportunities to exceed expectations.
Ready to elevate your lifting solutions? Contact us today to discuss how Kinocranes can empower your success with customized, budget-friendly solutions that deliver uncompromising quality. Your success is our priority!